Principal Investigator
Sera L. Young
Current Appointments
Assistant Professor, Department of Anthropology, Northwestern University
Adjunct Curator, The Field Museum of Natural History
Education
Ph.D. Nutritional Anthropology, Cornell University
M.A. Medical Anthropology, University of Amsterdam
B.A. Anthropology, University of Michigan
Ph.D. Nutritional Anthropology, Cornell University
M.A. Medical Anthropology, University of Amsterdam
B.A. Anthropology, University of Michigan
Contact
Email: sera.young(at)northwestern.edu
Office: 1819 Hinman Ave, Room 105






PhD Students
Margaret Butler
Education
B.A. Anthropology, Ithaca College
Research Interests
I am passionate about biocultural approaches to anthropological investigations of human health. I am interested in developing collaborative and interdisciplinary programs which provide support for low-income breastfeeding mothers in urban centers. My research interests include: infant and child development; maternal-child nutrition; breastfeeding; human health disparities; inequities in resource distribution; and structural violence.
Contact
Email: margaretbutler2023(at)u.northwestern.edu
Office: 1819 Hinman Ave, Room 102
---
Patrick Mbullo
Education
M.A. Social Anthropology, York University
B.A. Anthropology, Maseno University, Kenya
Research Interests
Patrick is a Graduate Student in Anthropology at Northwestern University and a Co-Founder of Pamoja Community Based Organization in Kenya. Patrick is an experienced anthropologist grounded in medical and development anthropology with sound ethnographic research skills. He has a wealth of knowledge and experience in, community HIV programming, and sustainable livelihoods projects. Patrick's research interests include politics of development in the global South, maternal and child health, mental health, information technology for development, and community participation in research.
Contact
Email: patrickowuor2021(at)u.northwestern.edu
---
Vicky Santoso
Education
M.S. Food Policy and Applied Nutrition, Friedman School of Nutrition Science and Policy, Tufts University
B.S. Dietetics, University of Texas, Austin
Research Interests
My dissertation research explores the role of intra-household gender equality, especially on household decision-making and task division, in ensuring optimum resource (both time and economic) allocation for child nutrition. This research is part of Singida Nutrition and Agroecology Project (SNAP), a participatory research project engaging farmers in Singida, Tanzania in sustainable agriculture practices (Agroecology), nutrition, and gender roles. My hope is to have this work inform future impact evaluations of nutrition policies and programs.
Contact
Email: mvs43(at)cornell.edu
Post-Doctoral Fellows
Paula Pebsworth




Education
Ph.D. Primatology, Primate Research Institute, Kyoto University
M.A. Biology, State University of New York
B.A. Biology, University of Iowa
Contact
Email: ppebsworth(at)mac.com





---
Vidya Venkataramanan
Education
Ph.D. Environmental Sciences and Engineering, Gillings School of Global Public Health, UNC Chapel Hill
MPH International Health, Boston University School of Public Health
B.A. International Relations, Boston University College of Arts and Sciences
Research Interests
My background is in international relations, global/public health, and water, sanitation and hygiene (WaSH). Broadly, my research interests include a) implementation research, b) social and behavioral factors affecting public health and community development decisions, and c) environmental sustainability. Previously, I studied the implementation of rural, community-led total sanitation (CLTS) programs around Asia, Africa, and the Caribbean. At Northwestern University, I am excited to use mixed methods to study community perceptions and impacts of "green" stormwater management interventions to prevent urban flooding in the South Side of Chicago, as well as household water insecurity experiences worldwide.
Contact
Email: vidyav(at)northwestern.edu




Research Coordinators
Joshua Miller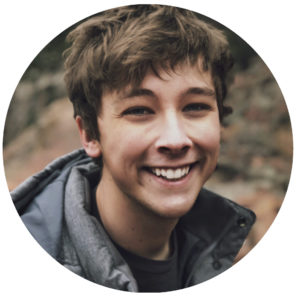 Education
B.S. Human Biology, Health & Society, Cornell University
Research Interests
With a passion for policy-driven maternal and child health research, I assist with the various projects that Dr. Young oversees. As a research coordinator, I manage, clean, and analyze data while helping to ensure the proper implementation of study protocols. Broadly, my interests include water (in)security, food (in)security, and their intersections as well as interactions.
Contact
Email: josh.miller(at)northwestern.edu






Graduate & Undergraduate Students
Samuel Balka samuelbalka2020(at)u.northwestern.edu
Casey Benzaken caseybenzaken2019(at)u.northwestern.edu
Hollyn Cetrone hollyncetrone2019(at)u.northwestern.edu
Abigail Cottier abigailcottier2020(at)u.northwestern.edu
Maxime Godart maximegodart2020(at)u.northwestern.edu
Tracy Guo j4i9d7(at)u.northwestern.edu
Samanvi Kanugula samanvikanugula2022(at)u.northwestern.edu
Virginia Nowakowski virginianowakowski2018(at)u.northwestern.edu
Hayley Platt hayleyplatt2019@u.northwestern.edu
Anna Scarbrough annascarbrough2019@u.northwestern.edu
Benjamin Thomae benjaminthomae2021(at)u.northwestern.edu
Mira Wang mirawang2018@u.northwestern.edu
Drew Weisberg drewweisberg2021@u.northwestern.edu
Julia Yeam jooheeyeam2018@u.northwestern.edu